Welcome to the Ziarat Group of June-July 2000 Website.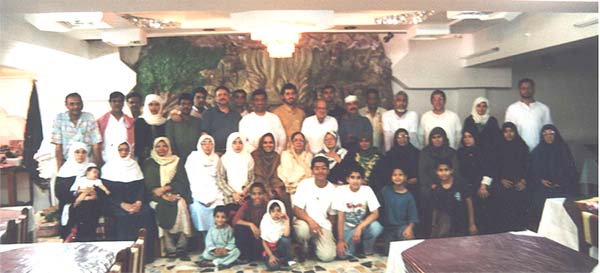 Members of the group. (Still looking for a better picture to replace this one.)
The objectives of implementing this website are:
1. To provide a reference for future pilgrims

2. Share memorable occasions of our group

3. To provide images and videos of holy shrines
Navigation Tip: All links are either on the left side of the window or on top.
Please remember each other in your prayers!!!
My contact information:
Mailing Address
E-mail Address

Kumail Razvi

1453 President St

Glendale Heights, IL 60139

USA

liamuk@hotmail.com
This page was last updated on 09/22/00.